Waste Circology Pty Ltd attends the Bio360 Expo – in Nantes, France 8& 9 February 2023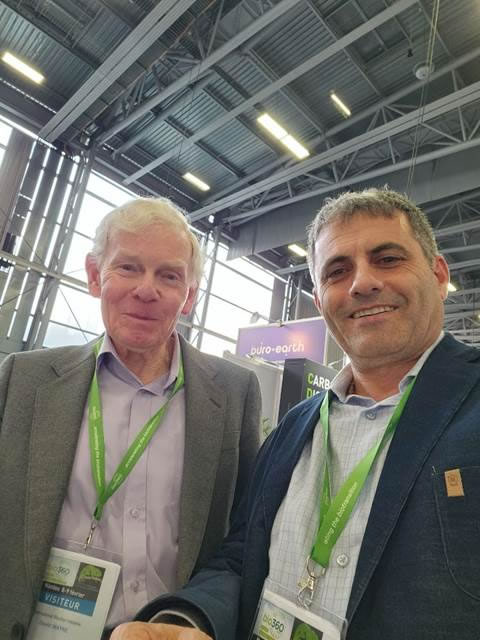 Managing Director of Waste Circology Pty Ltd Joseph Taouk and Chief Architect Sammy Romanous attended the Bio360 Expo – in Nantes, France on Feb 8 & 9 2023. Waste Circolgy participated as a member of Australia and New New Zealand Bio Char Industry Group, known as ANZ BIG. Attended by 150 exhibitors and 2,000 delegates from around the World, Bio 360 displayed the latest innovations in The Biotransition. These leading-edge technologies examine in detail what sustainable biomass resources are available.
These resources, together with carbon capture and utilisation, and through multiple process pathways lead to clean renewable energy or fuels in gaseous, liquid and solid forms as well as biobased products for daily use.
Joseph Taouk said of the event "This Conference and exhibition was a marvellous event for Waste Circology to launch its patented OCS Technology on the world stage" He added " The response our display received was exceptional with many Industry leaders commenting on our revolutionary concept. All visitors to the Waste Circology display including representatives from The International and US Bio Char Initiates and Carbon Standards International were most impressed by what our Australian start-up company has achieved.